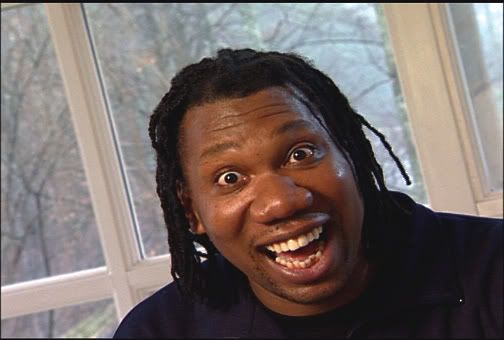 Yo, I just got back from the
MOST DISAPPOINTING SHOW EVER!
This legend- KRS ONE- was way superstar late like every other emcee he disses, i mean late like a 10 month pregnant chick, and his opening dj (I'll get to him) was totally whack!!!! He was playin 80 bpm to 100 bpm to 90 bpm, cuttin verses off WHACKKKKKKKKKK!!! I know mad cats that left before KRS even showed. I got there at roughly 10pm right after Kokayi went on (shouts to that dude, sorry I missed) and waited til 12am for Kris to rock. The first few joints were dope and I was like, "aight this gonna be a ill show," and BOOOOOM! Shit went to diarrhea. KRS ONE the legend! KRS ONE the uniter and preacher of hip-hop proceeded to turn shit to dookie sticks with a bottle of fake Moet, He did like 30 mins of the worst freestyling ever!!! Over some of the whackest beats I ever heard a dj play. Who was that dj? He was TERRRIBLE!!! He was so bad that KRs ONE started booing him. He was calling the dj out (the only highlight of the show) and talkin smack (not enough if you ask me.) I am so disappointed. KRS was rapping in the most played out, old skool way he could. "I am rappin now and 3 hours from now I'm watching myself rap" type shit. I'm SERIOUS! I left like 45 mins into the show. I can't imagine it got any better. Words can't describe the amount of whackjuice this dude spit. The way he was freestyling should make him homeless again in no time. I'm sorry, he's a legend but I gotta call a spade a spade and a heart a heart. My heart now hurts.
Emcees Act Like They Don't Know